Completed in 1843 and modeled on ancient Roman aqueducts, the High Bridge is the oldest bridge in Manhattan. Some have even dubbed it "The Original High Line" in recent years, though it is much shorter, measuring in at around 2000-feet.
The bridge spans the Harlem River around West 173rd Street, connecting Washington Heights with the Bronx. Originally designed by John B. Jervis to transport water into the city from the Croton River, the bridge's walkway, which was completed in 1864, soon became a popular tourist destination.
The view in William J. Bennett's delightfully bucolic drawing shows the bridge around the time of its completion, prior to the replacement in 1927-28 of several of the bridge's stone arches with a single metal arch to improve navigation of the river.
After a six-year, $61 million renovation, the bridge was reopened to the public — to much celebration — in 2015 as a pedestrian walkway. Read more about its history here.
---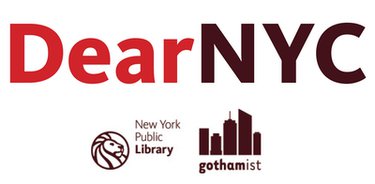 As part of our month-long Dear NYC series, we're looking at New York City gems hidden away at the New York Public Library. The NYPL's four research centers offer the public access to over 55 million items, including rare books, manuscripts, letters, diaries, photographs, prints, maps, ephemera, and more. Integral to these robust collections is the Library's extensive material related to New York City, and as NY works to come together, cope, heal and recover from the 2020 pandemic, economic uncertainty, and the many issues that divide us, it is important to look at that history and remember: New York is resilient. New York is strong. New York has seen its share of hard times. And, as always, with Patience and Fortitude (the names given to the Library's beloved lions in 1933 by Mayor LaGuardia for the virtues New Yorkers needed to get through the Great Depression) we will get through it, together.